International workshop "Cultural heritage facing climate change: Experiences and ideas for Resilience and adaptation"

Ravello, 18-19 May 2017

in collaborazione con Consiglio d'Europa e French Ministry of Culture and Communication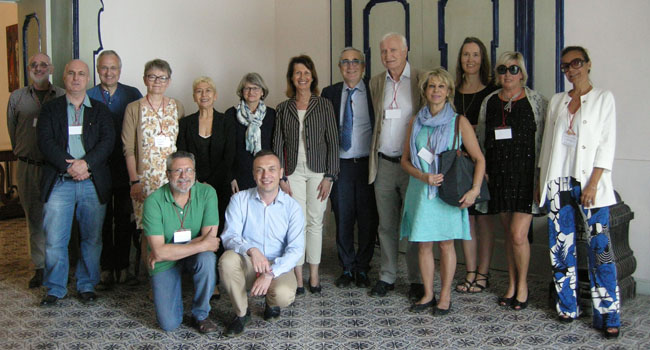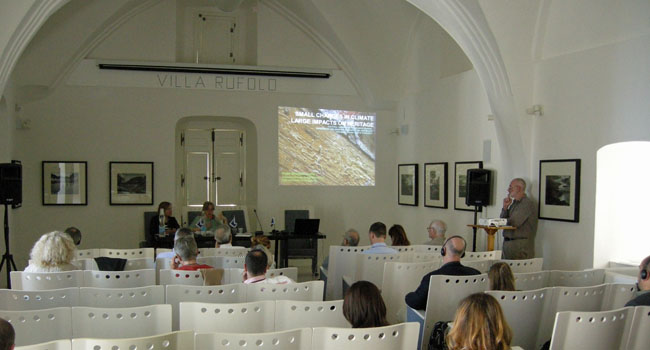 Climate change is a growing threat to cultural heritage in Europe and elsewhere. Floods, strong storms, heat waves, extreme rain, drought and landslides are likely to increase in the future depending on latitude. This will affect monuments, archaeological sites, historical cities, museums, collections and libraries alike. The foreseen rise in sea level causing coastal erosion and invasion of continental zones by salty marine waters are certain to affect the rich coastal heritage. Higher mean temperatures will increase bio-deterioration and cause defrosting of permafrost, affecting fragile artic cultural heritage, often made of wood. Other assets are at risk.
During the last decade the European scientific community has focused its work in defining and analysing the threats and impacts of climate change on different items of cultural heritage. The European Commission funded, among others, two important projects on the topic entitled Noah's Ark (2003-2007) and Climate for Culture (2009-2014). In 2008 the Council of Europe commissioned a report on the Vulnerability of Cultural Heritage to Climate Change and organised in 2009 in Ravello the first International Workshop on "Climate Change and Cultural Heritage" that resulted in a Recommendation of the Committee of Permanent Correspondents of the EUR-OPA Major Hazards Agreement in which states were asked to identify those cultural assets at higher risk from climate change, promote emergency planning for most vulnerable sites, promote training among heritage professionals and integrate cultural heritage into climate change adaptation policies. The Council of Europe funded from 2009 to 2015 a series of doctoral courses and training on the topic carried out in cooperation with the University Paris-Est Créteil at the European University Centre for Cultural Heritage in Ravello.
Climate Policies are different in 2017, after the publication of the 5th Assessment Report of IPCC (2013-2014), which for the first time mentioned the need to take care of cultural heritage in climate adaptation policies and after the guidance and commitments of the Climate COP 21 of Paris (2015).
Have states done their homework and identified cultural heritage items at risk from climate change? Have European states developed a "climate strategy" for their cultural heritage? Do national climate change adaptation policies deal with risks to cultural heritage? What experiences have there been since 2009, what are the shortcomings? Has the scientific community responded with technical solutions to present and future problems? Have cultural heritage professionals been made aware of the problem in the years to come? Has there been training for professionals? Have budgets been mobilised to deal with the problem?
To answer these and other questions the Council of Europe, in cooperation with the Ravello Centre and the French Ministry of Culture and Communication, and with the support of ICOMOS-Italy and ICOMOS-France, organised a workshop in 2017 in which a wide array of people took part: scientists involved with cultural heritage, government experts, teachers and researchers, curators, people involved in management and conservation of cultural heritage, local authorities, non-governmental organisations interested in cultural heritage, decision makers, managers of cultural routes, people working on landscapes issues and other stakeholders. The proceedings have been published in March 2018 and they include the final recommendations issued from the workshop and which have been endorsed by the Council of Europe Committee of EUR-OPA Permanent Correspondents and Committee on Culture, Heritage and Landscape.